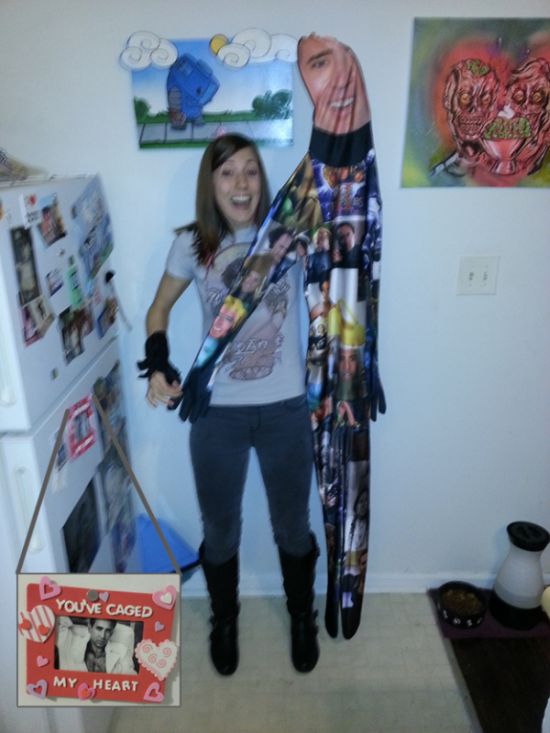 When you said you loved Nicolas Cage and wanted to dress like him on Halloween, I thought you meant that you were going to dress up as a character in one of the roles that Nicolas Cage portrayed.
As these photos of this young woman continues to circulate around the Internet.  I think to myself of how brave this young woman is to show how brave she is in creating a costume.  I think to myself, if only she attended San Diego Comic-Con or New York Comic-Con, I could have taken a picture with this crazy young woman.  But alas, it was not meant to be.
And the fact that Patrick Stewart became part of her costume, speaks volumes of her taste in men.  But is that ET on the bottom of her left leg?  WTF!
But alas you mysterious cosplayer you!   Your costume as Nicolas Cage speaks volumes of how creative and perhaps how you have a little cray-cray within you.